Ever since we saw Margaret Qualley wear Chanel Mary Jane Ballet Flats to her wedding with Jack Antonoff, we've been completely obsessed.
Not only did they pair perfectly with her gown, but they also looked comfortable as hell!
And we're not the only ones who think so. Wedding flats have become increasingly popular over the years (bridal shoe brand Bella Belle even has an entire section dedicated to them).
If you're looking to get in on the trend, check out our favorite styles below that you might want to consider for your own wedding (or just for fun!)
Pssst… this article includes affiliate links which means we may make a commission if you make a purchase
1. Lace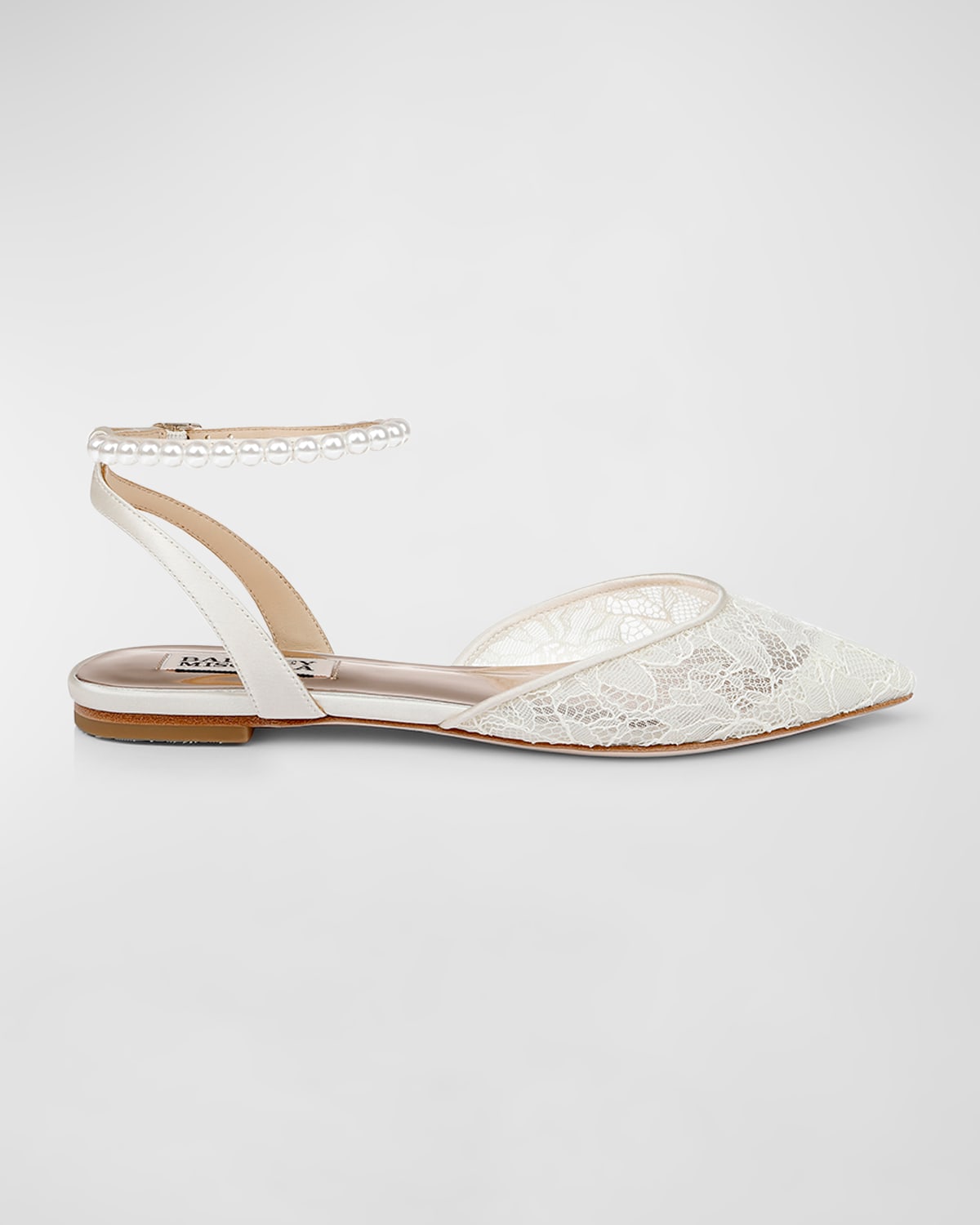 Lace and wedding fashion pretty much go hand in hand so it's no surprise that lace flats are a go-to style for many brides.
2. Embellished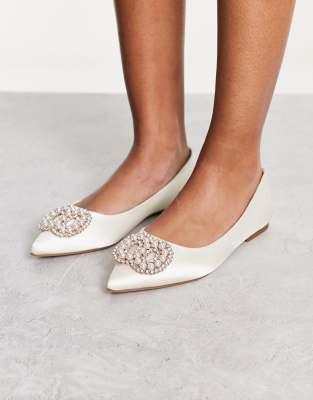 Who says bling should be reserved for your jewelry?! Bling out your bridal flats to add a little more sparkle your look.
3. Blue

Looking for your something blue? Consider a pair of light blue flats that will add a bit of color to your look without overpowering your dress.
4. Vintage

If you have designer taste but not a designer budget, look for a pair of pre-owned flats that taps into your inner fashionista without breaking the bank.
5. Bow Adorned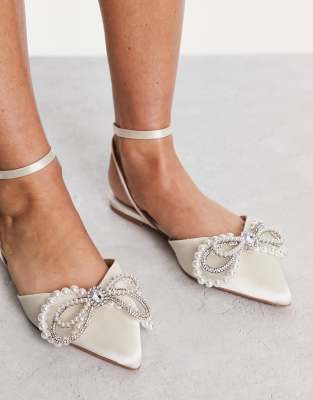 When in doubt, put a bow on it! You can go with a giant white satin bow or a dainty embellished one — the choices are endless!
6. Mary Janes

Take a cue from Margaret Qualley and go for a pair of classic Mary Janes.
READ THIS NEXT